When
February 10, 2023 - February 11, 2023    
7:00 pm - 10:00 pm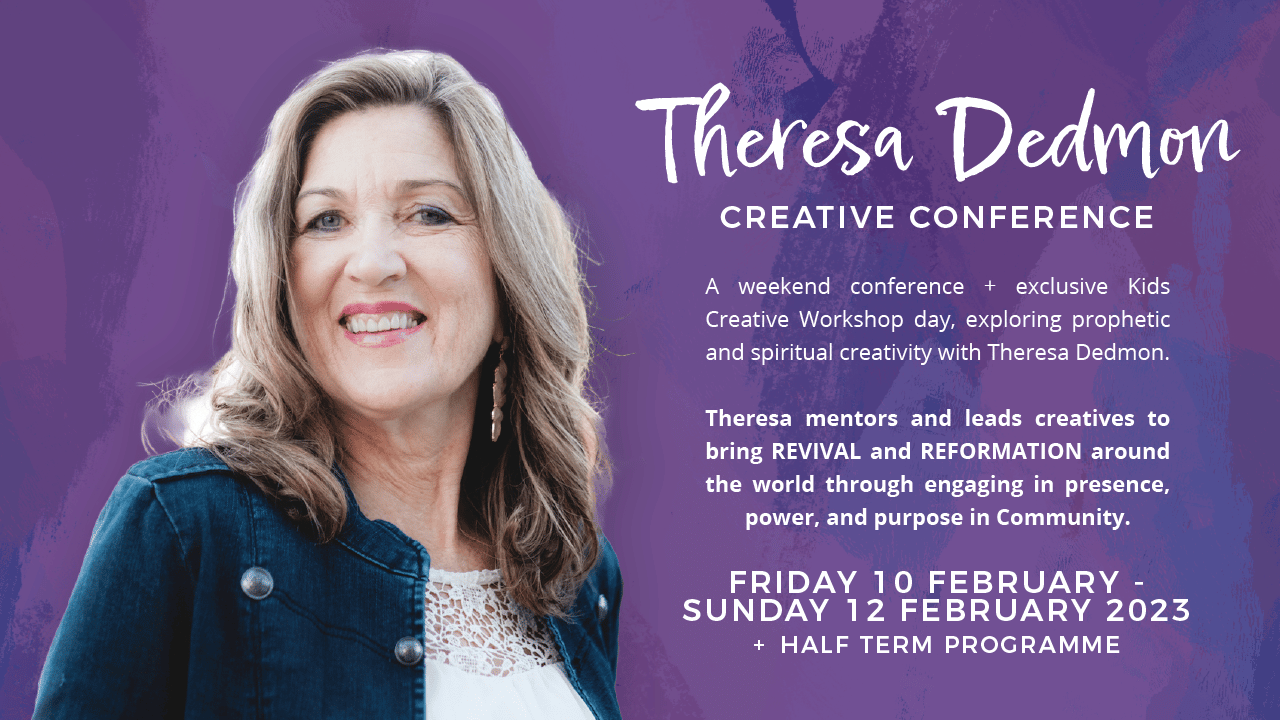 In February 2023, we welcome Theresa Dedmon, leader of Create Academy to join us for an exclusive weekend conference to equip and release creativity in the prophetic and spiritual with us.
You can expect worship, brilliant teaching, ministry, outreach training and practical application of creativity in your faith.
This conference is for everyone, even if you don't see yourself as creative!
EVENT ITINERARY
FRIDAY 10 FEBRUARY 2023 – 7.00PM
Event introduction – worship and teaching from Theresa Dedmon.
SAT 11 FEBRUARY 2023 – 10:00am – 4:30pm
Worship, breakout workshops teaching and outreach opportunity.
SAT 11 FEBRUARY 2023 – 7:00PM
Releasing Creativity Session
Teaching to activate and develop creative gifting with worship provided by the Loved to Worship Team
SUN 12 FEBRUARY 2023 – 10:30AM [FREE EVENT]
Theresa will teach our Sunday Morning service from 10.30am – both in person and online.
**Event details are correct at time of publishing. Itinerary and content subject to review and change and will be posted here if any changes are made.