When
February 27, 2023 - April 24, 2023    
7:30 pm - 8:45 pm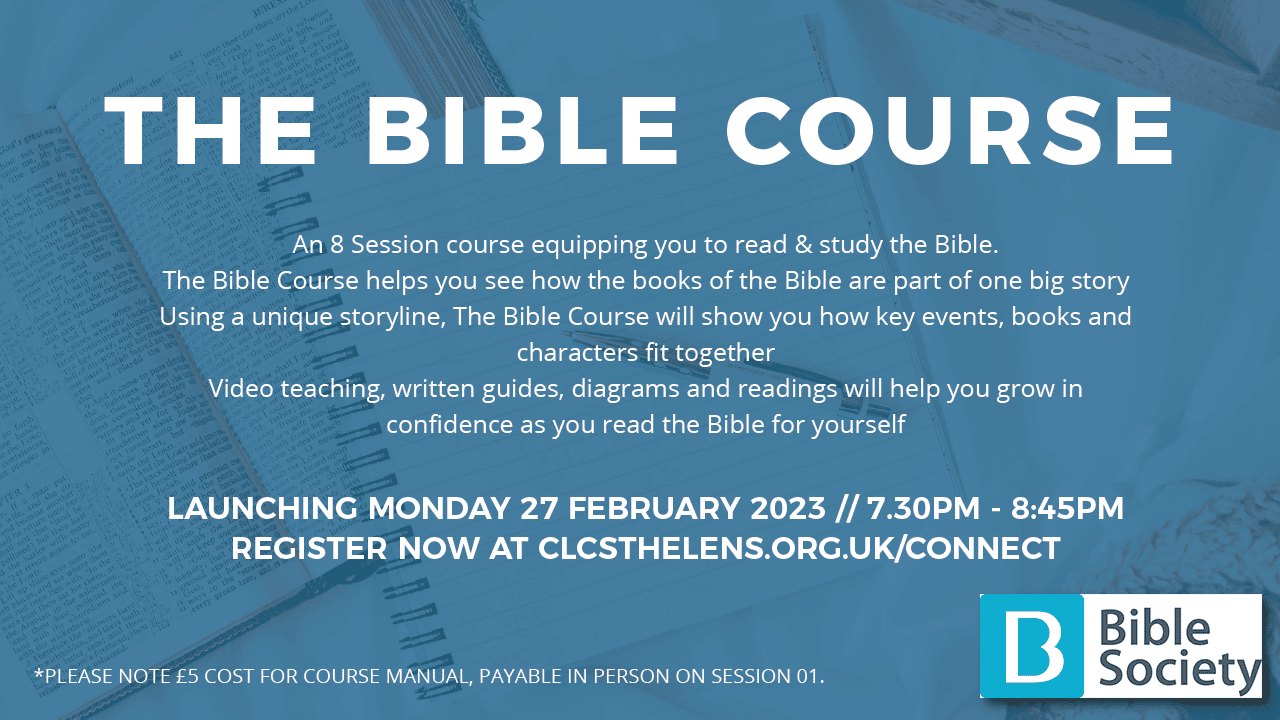 The Bible Society Bible Course launches on Monday 27th February In Person 7:30-8:45pm.
An 8 Session course equipping you to read & study the Bible.
• The Bible Course helps you see how the books of the Bible are part of one big story
• Using a unique storyline, The Bible Course will show you how key events, books and characters fit together
• Video teaching, written guides, diagrams and readings will help you grow in confidence as you read the Bible for yourself
To learn more about the course, click this link (opens in new window)/
Please note there is a £5 to cover cost of course manual, payable in person on Session 01.