When
March 18, 2023    
10:00 am - 4:00 pm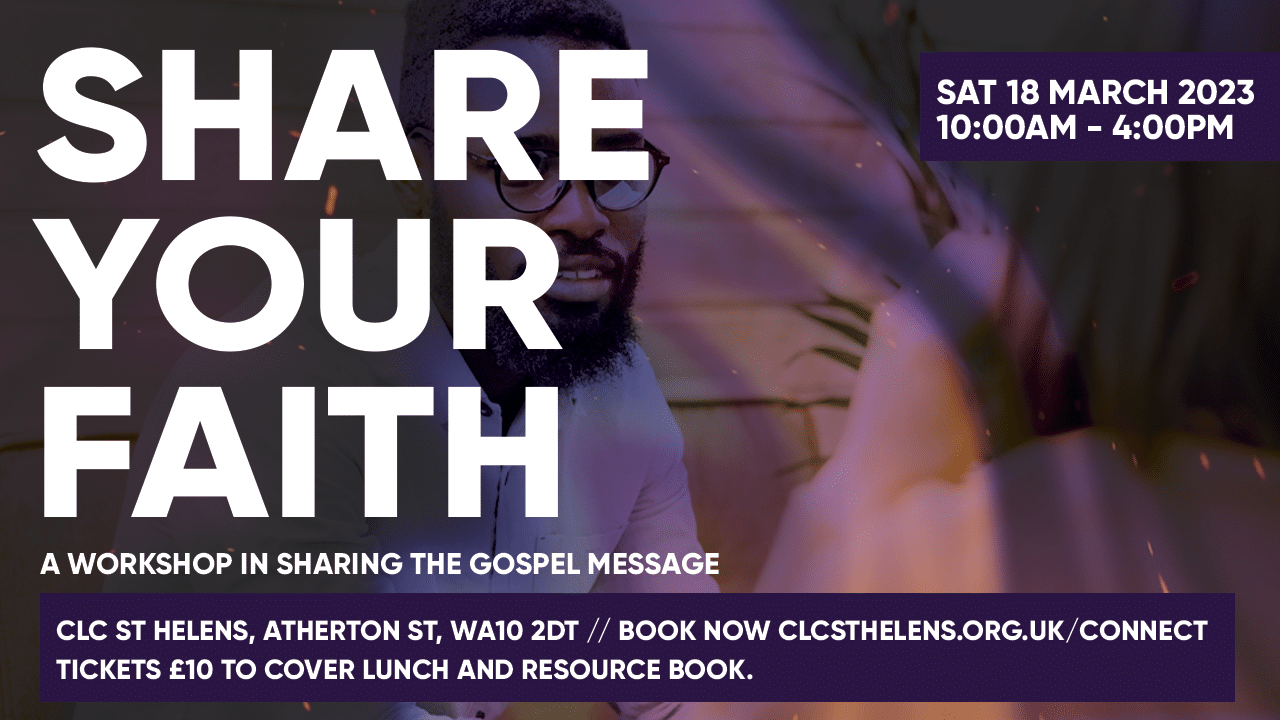 Share Your Faith, a workshop in sharing the gospel message.
Designed to equip you to share your faith confidently and well with other people, this one day workshop is led by Gareth Lewis.
There is a cost of £10 to cover the cost of the lunch and resource book provided for this event.