When
December 3, 2022    
7:00 pm - 9:15 pm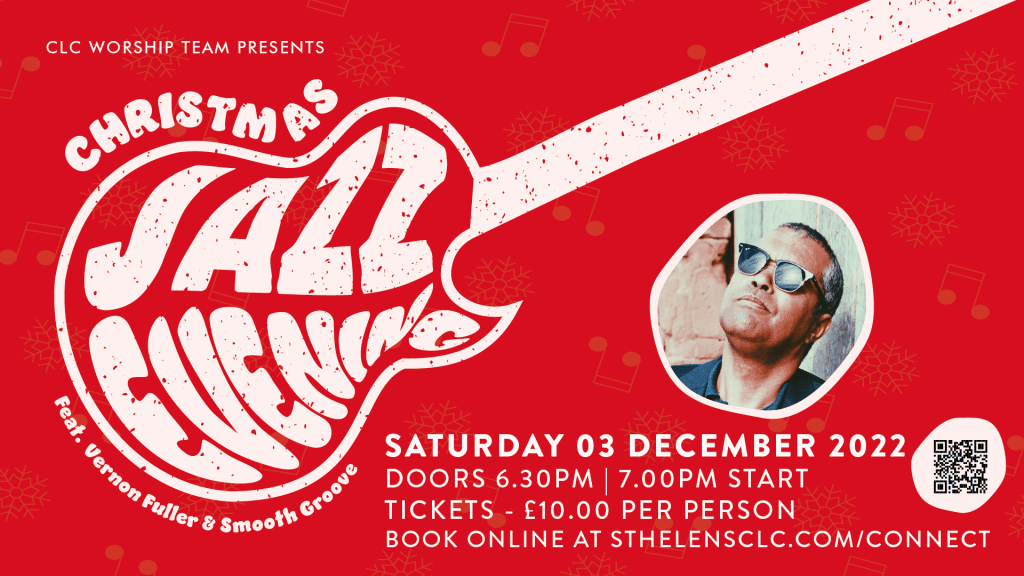 Join us on Saturday 3rd December 2022 for a night of jazz music and good food. An event raising funds for our worship team equipment featuring Vernon Fuller & band Smooth Groove.
Tickets are £10 and include a delicious 2 course meal and evening of excellent entertainment.
Doors Open at 6.30pm for 7.00pm start.
Bring a friend, and be prepared for a great night!