When
July 15, 2023    
11:00 am - 3:00 pm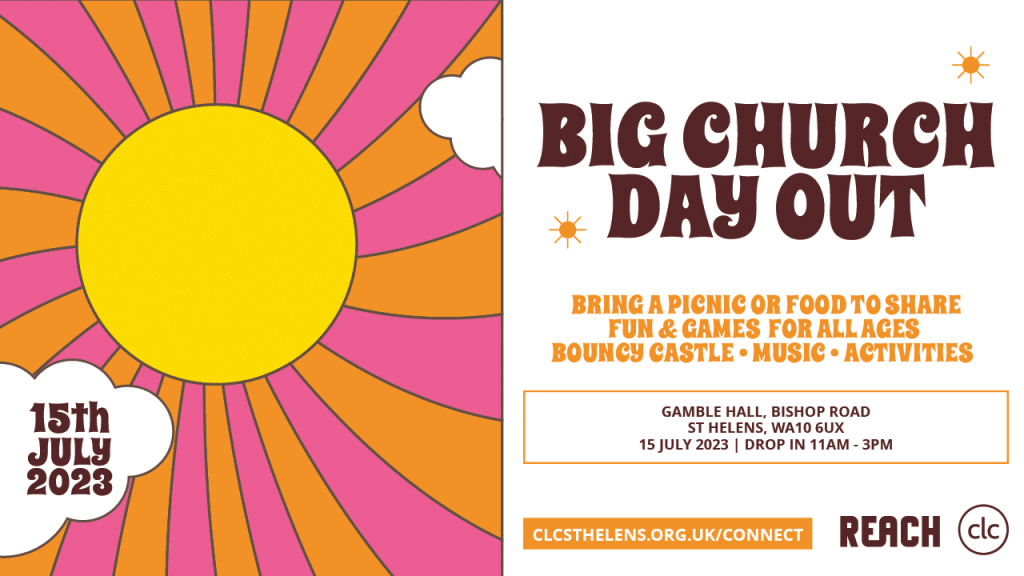 Join us on Saturday 15 July 2023 as we go for a Big Church Day Out! A space for our church family and friends to connect and spend time getting to know each other.
We've created a space to get together as a church family to have fun and fellowship together from CLC St Helens, Widnes & Online.
We'd love you to join us as we have something for everyone. Drop in any time between 11.00am and 3.00pm
A perfect opportunity to invite a friend to join you too. Let's reach up and reach out!
Where
Gamble Hall
Gamble Hall, City Gardens, St Helens, Merseyside, WA10 2DT